Tom Brady´s stolen Super Bowl jersey found with a member of the media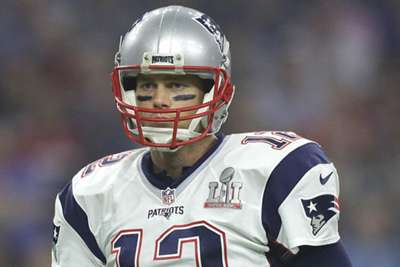 Tom Brady's missing jersey from the New England Patriots' sensational Super Bowl victory over the Atlanta Falcons has been found in the possession of a member of the international media. 
Brady was the driving force behind one of the greatest comebacks in sporting history when the Patriots overturned a 28-3 deficit in the third quarter to stun the Falcons 34-28 in overtime to win Super Bowl LI.
However, a great mystery followed that triumph, as Brady's jersey from the match went missing.
The NFL has now confirmed the item has been traced to a member of the international media, as well as the shirt he donned for the Patriots' dramatic win over the Seattle Seahawks at Super Bowl XLIX in 2015, with an FBI investigation into the matter ongoing.
An NFL statement read: "Through the cooperation of the NFL and New England Patriots' security teams, the FBI and other law enforcement authorities, the Super Bowl LI jersey worn last month by MVP Tom Brady has been recovered.
"Also retrieved during the ongoing investigation was the jersey Brady wore in the Patriots' victory in Super Bowl XLIX against the Seattle Seahawks in 2015.
"The items were found in the possession of a credentialed member of the international media. Due to the ongoing investigation, we would refer any additional questions to the FBI."