Chumba and Dibaba reign supreme at Tokyo Marathon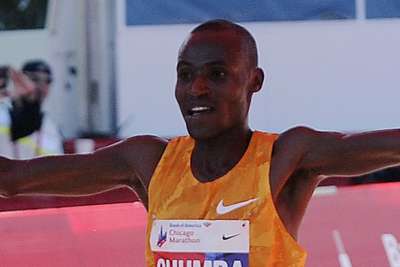 It was a day to remember for Dickson Chumba and Birhane Dibaba as the pair won their respective categories at the Tokyo Marathon.
Kenyan runner Chumba reigned supreme in the men's edition with a time of two hours, five minutes and 30 seconds Sunday.
Chumba won the race in 2014 and he was at it again on the weekend, edging Japan's Yuta Shitara.
Shitara was only 41 seconds adrift as he set a Japanese record.
In the women's category, Ethiopia's Dibaba claimed the Tokyo Marathon for the second time in her career.
Dibaba – winner in 2015 having ended the race second a year earlier – crossed the finish line ahead of countrywoman Ruti Aga and American Amy Cragg in a time of 2:19:51.