Essendon 34 rocked by CAS ban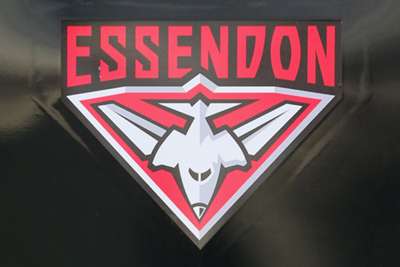 Essendon are in turmoil after 12 members of their squad were banned for the 2016 AFL season when the Court of Arbitration for Sport (CAS) found 34 past and present players guilty of breaching anti-doping regulations.
The AFL and Essendon were rocked on Tuesday when CAS announced it had upheld an appeal by the World Anti-Doping Agency (WADA) after the 34 were initially cleared of any wrongdoing by an AFL anti-doping appeals tribunal.
CAS were "comfortably satisfied" that the current and former players were administered Thymosin beta-4, which violated the anti-doping code during the 2012 season, with the majority of the players in question banned until November. 
The ruling is set to leave Essendon starved of the services of captain Jobe Watson, Dyson Heppell, Michael Hurley, Cale Hooker, Michael Hibberd and Brent Stanton.
Travis Colyer, David Myers, Tom Bellchambers, Heath Hocking, Ben Howlett and Tayte Pears will also sit out the 2016 campaign, with former Essendon players Paddy Ryder, Angus Monfries, Stewart Crameri, Jake Carlisle and Jake Melksham also banned and half of the 34 no longer playing in the AFL.
A CAS statement said: "The Court of Arbitration for Sport (CAS) has today issued its decision in the arbitration procedure between the World Anti-Doping Agency (WADA) and 34 current and former players of Essendon.
"The appeal filed by WADA against the Australian Football League (AFL) Anti-Doping Tribunal's decision of 31 March 2015 is upheld and the appealed decision is set aside.
"The 34 players concerned are sanctioned with a period of ineligibility of two years, commencing on 31 March 2015, with credit given for any individual period of ineligibility already served.
"Thus, most of the suspensions will come to an end in November 2016.
"The arbitration procedure was conducted by a panel of CAS arbitrators: the Hon. Michael J. Beloff QC, barrister in London, United Kingdom [President], Mr. Romano Subiotto QC, Solicitor Advocate in Brussels, Belgium, and the Hon. James Spigelman AC QC, barrister in Sydney, Australia and London, United Kingdom.
"The Panel held a hearing with the parties in Sydney, Australia from 16 to 20 November 2015. In its Arbitral Award, the Panel found to its comfortable satisfaction that Clause 11.2 of the 2010 AFL Doping Code [use of a prohibited substance] has been violated and found by a majority that all players were significantly at fault."
Essendon responded to the verdict with a short statement on their website saying the club are "currently digesting the decision" and will provide an update later in the day.