Jets´ Revis charged with felony assault in Pittsburgh altercation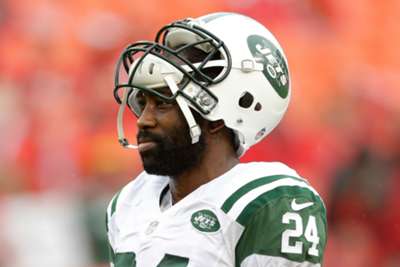 New York Jets cornerback Darrelle Revis has been charged for his alleged role in an altercation that left a pair of Pittsburgh men unconscious.
Pittsburgh police on Thursday announced five charges, including two counts of felony aggravated assault, against Revis, who is accused of fighting with two men when they approached the NFL star on the street and began filming him with a cell phone early Sunday, police said.
In addition to the aggravated assault charges, Revis, 31, is also facing single counts each of robbery and conspiracy, both felonies, and making terroristic threats, a misdemeanour.
The alleged incident occurred at 02:43 local time on Sunday when a 22-year-old male approached Revis, a Pittsburgh native, in the city's popular South Side neighbourhood. 
The man recognised Revis, who confirmed his identity, and the man pulled out a cell phone to record the interaction and began following Revis down the street, according to police.
The incident then began to escalate, according to a Pittsburgh Police Department statement.
"At some point, Revis snatched the cellphone away and attempted to delete the video," it read.
"Another 21-year-old male from Ross Township attempted to help the 22-year-old retrieve the cellphone. Revis then tossed the phone onto the roadway.
"A verbal argument followed. A male came to assist Revis. Both the 22-year-old and the 21-year-old state they were punched then remember waking up to talk to police."
Officers responding to a call about the fight found the two men knocked out on the ground.
Upon viewing cell phone video of the incident, police confirmed Revis' identity. 
Revis' lawyer, Blaine Jones, gave a conflicting account of the incident. 
In a statement, Jones said Revis was "assaulted by a group of five people" and fled the scene because he "feared for his safety and eventually went to get medical treatment".
"He was not the aggressor that night," Jones said. "He was 1,000 percent the victim."
Revis, who played collegiately at the University of Pittsburgh, was home for the weekend visiting family and friends, Jones said.
Jones called on police to release cell phone footage to the public. A department spokesperson said they will not oblige. 
In a statement Thursday, the Jets acknowledged Revis' involvement in the incident but declined further comment.