​Metallica tour will force Cardinals to move training camp practices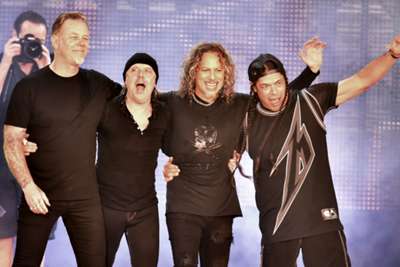 Not for the first time, the Arizona Cardinals training camp will be disrupted by a rock concert.
The Cardinals will be forced to conduct training camp away from University of Phoenix Stadium in the first week of August with heavy metal band Metallica scheduled to perform at the venue, president Michael Bidwill said on Tuesday.
Metallica are due to hold a concert at the stadium on August 4.
"It looks like it's going to impact us for three or four days," Bidwill said on Arizona Sports 98.7 FM.
"We will need to find a place where we will go spend some time training in that first week of training camp. Our football operations people are working on where that is going to be."
The Cardinals, who held several practices outside the stadium due to a Guns N' Roses concert last year, spent a week in San Diego in 2016 and practiced with the Chargers twice before the teams met in their preseason matchup.
Bidwill said he expects to have an answer on this year's scheduling dilemma within the next few weeks.